Some foodservice segments are feeling the effects of the COVID-19 crisis more than others. QSRs and fast-casual operations, for instance, have experienced a smaller decline in business than fine dining establishments.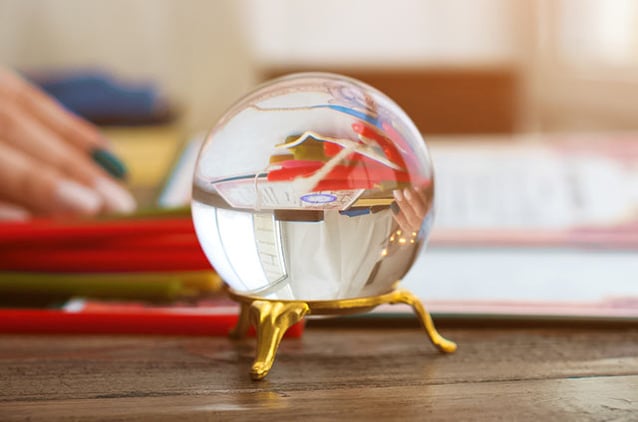 Still, with on-premise dining restricted in many states and consumers spending more of their food budgets on groceries, sales across the foodservice industry are down 65 percent.
In a joint report published in late March, the International Food Manufacturers Association (IFMA) and Kinetic12 Consulting observed that the health and economic ramifications of COVID-19 have forever changed the foodservice industry. "How we plan, how we go to market, how we communicate and collaborate, and how we interact with consumers is all going to be impacted," they wrote. Three weeks later, in a follow-up report, they acknowledged that as the foodservice industry "comes fully back on line, consumer behaviors, needs and reactions will dictate much of what operators do next."
Operators have already implemented a number of changes designed to reassure concerned customers that safety is their top priority. These measures include heightening sanitation practices, suspending reusable cup programs, eliminating self-serve salad and condiments bars, and offering curbside and touchless delivery service. What works (and what doesn't) now and in the immediate future will ultimately shape what our "new normal" (or "next normal," as McKinsey and others have called it) becomes. Expect changes to the supply chain, menu strategy, merchandising and more.
Establishing More Collaborative Supply Chain Management
Enhanced sanitization and hygiene efforts in restaurants have led to a greater demand for cleaning-related products. With carryout and delivery at higher-than-normal volumes, operators are also facing an increased need for disposable containers and other supplies.
When asked by Datassential to identify the most helpful type of product support business partners could provide, operators requested unlimited access to a variety of resources, including cleaning supplies and food safety necessities (44%), to-go packaging and supplies (38%), and the ingredients essential to the execution of their menus (31%).
To avoid future shortages, a number of operators have expressed interest in greater supply chain transparency and learning what risk management measures are in place. In response, as of mid-March, 71% of food manufacturers were working with their top operator customers to communicate supply availability, identify risks and perform contingency planning.
Prioritizing Easy-to-Prepare, Fresh Items
Social distancing will no doubt continue to impact restaurant profitability after dine-in service resumes nationwide. According to Technomic, nearly a third (32%) of consumers plan on eating at restaurants less often. Meanwhile, Datassential research shows that concerns about the risk of contact in crowded spaces will keep 4 in 10 consumers from dining in.
Takeout and delivery can help make up for some of the reduced sales. (However, only 14% of operators say they've seen enough growth in those areas to fully offset coronavirus-related dine-in revenue losses.) Some fast-casual operators, such as Panera Bread and Subway, have even launched grocery concepts to provide additional convenience and value to quarantined customers—and help offset lost on-premise revenue. In addition to standard menu offerings, customers can order for pickup or delivery staples such as milk, fresh produce, bread and even toilet paper.
Maximizing menu items' convenience also may help draw a bigger to-go and delivery crowd. Nearly three-quarters (73%) of consumers expressed an interest in ordering take-and-bake comfort foods from eateries during the COVID-19 shelter-in-place period. Another 68% wanted build-your-own-pizza kits.
Nearly a quarter of consumers also said they'd be motivated to spend more money at restaurants to get foods they couldn't easily make at home.
Planning for Additional Expenses
During the COVID-19 pandemic, some operators gave employees temporary pay increases. Chipotle, for example, boosted hourly pay by 10%, while Starbucks added $3 to its hourly wage and expanded childcare support and other benefits through May. It remains to be seen whether these higher rates have a lasting effect on employee expectations, hiring practices or other parts of restaurant operations.
Even if operators don't face higher labor costs once business resumes, ingredients spending could escalate. Since the outbreak began, market prices for rice and wheat, for instance, have increased.
Meanwhile, operators that have sold a significant number of gift cards or gift certificates to support operations during the COVID-19 crisis may also need to factor in the items' potential effect on their bottom line. According to an analysis of 5,000 restaurant websites by hospitality platform BentoBox, gift card sales grew dramatically in several states in mid-March, as operators began encouraging patrons to purchase them. In New York, for example, gift card sales doubled every day between March 14 and March 17. If large amounts of customers start redeeming the cards soon, the amount of cash coming in the door may not be what operators were hoping or planning for.
Fulfilling Future Customer Demand
The coronavirus pandemic has had an undeniable effect on the economy. Since March 21, some 30 million Americans have filed for unemployment benefits. Meanwhile, nearly half (47%) of consumers surveyed by Datassential in early April say money is tighter due to the COVID-19 crisis.
Although four in 10 consumers plan to limit restaurant purchases and cook at home to save money after the immediate COVID-19 crisis passes, nearly a quarter of them intend to find and use more dining-related coupons. Nineteen percent say they'll still eat out but will choose less expensive menu items.
Value and convenience can hold considerable appeal for customers with busy lives. Offering deals and reasonably priced selections that will save food preparation and cooking time may help encourage post-COVID consumers to view purchasing meals as a healthy and helpful time-saving technique—instead of an indulgent luxury they should skip.
The Path Forward
For now, at least, when it comes to foodservice, IFMA and Datassential predict that public health concerns will trump economic ones. "Off-premise will be the new normal—at least for a while," Datassential Group Manager Mark Brandau said in an April 29 webinar hosted by IFMA. But that doesn't mean the end of restaurants as we know them. It just means that "delivery and digital will go from niceties to necessities. That's where the industry was heading anyway."
To stay up to date on the latest industry news and how it make affect your operation, sign up for Saputo's monthly e-newsletter.