Cheddar ranks as Americans' second most-loved cheese variety. What do operators need to know about this variety of cheese in order to keep that love strong? Find out here: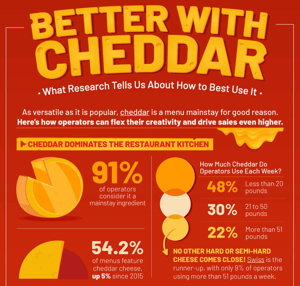 View the full Better with Cheddar infographic.
Looking for more inspiration?
Visit our blog or sign up for our monthly e-newsletter.