Even though cheese is already widely available across menus, customers are still asking for more. From healthy recipes to plant-based options, now's your chance to get in on this opportunity with three new trends consumers will love.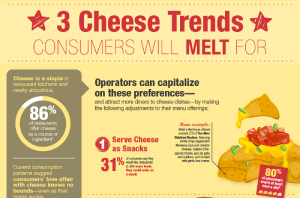 View the full 3 Cheese Trends infographic
Sign up here to stay on top of the latest cheese and foodservice industry trends with Saputo's new monthly e-newsletter.